Unfortunately, we're only able to accept returns of the insulation at this time. Please do not send back any other packaging in your returns.
Here at Mindful Chef, we're on a mission to make all of our packaging widely recyclable from the kerbside and to remove as much virgin plastic as possible.
Why? Because we passionately believe healthy eating can be good for you and the planet.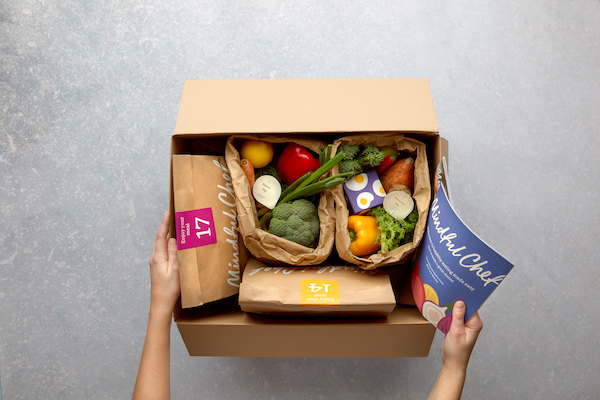 Globally, a third of all food produced is never eaten! When food is wasted, so is all the energy used to grow, transport and package it; contributing 8% of global emissions. We're fighting food waste by sending precise ingredients. And packaging plays an important role in this by keeping food fresh from farm to fork.
At the moment, plastic is the most sustainable material to do that for many ingredients. We're constantly researching and testing new packaging options that will help achieve our mission. We're balancing long-term environmental impact with protecting and preserving your food.
As you may have spotted, we've finally cracked it with our new egg boxes! But that's not all – discover our other recyclables below.
RECYCLE ME!
Boxes (including our new cool box), brown bags (with labels still attached) and recipe books
Tins like coconut milk, jackfruit and pulses
Pods for spices, peanut paste, nuts and dried fruit
Cardboard punnets used for tomatoes and mushrooms
rPET trays used for tofu, chicken, pork, turkey and salmon
OUR COOL BAGS…
…are made from recycled denim. You can return them for free and we can reuse them 20+ times. We are currently phasing out the cool bags in favour of our new environmentally friendly and 100% recyclable cool boxes, however, we will be accepting returns of the insulation until the end of June.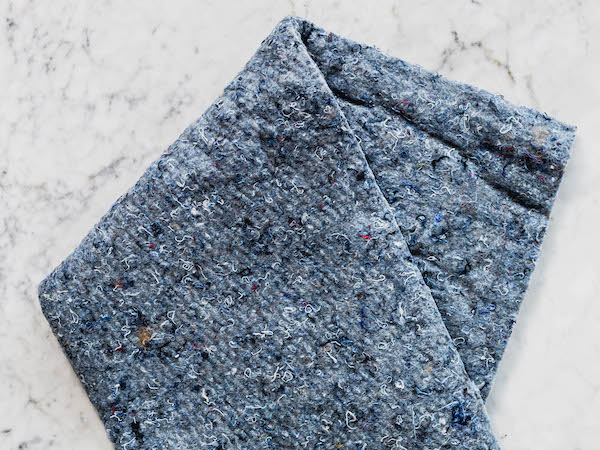 OUR ECO-FRIENDLY ICE PACKS…
…are filled with a non-toxic polymer gel – so you can wash it down the sink without causing any harm. The outer casing is made from LDPE, which can be recycled at your local supermarket along with carrier bags.
We're working closely with our suppliers to explore new materials, technologies and processes – join our customer community group for the latest updates.
We also offer a free returns service for our boxes and insulation using Collect+ and Royal Mail.
Every few weeks you will receive a flyer in your box with a peel-off label. Just follow the instructions on the flyer and drop off your parcel at your nearest Collect+ or Royal Mail return point.
In a bid to reduce our carbon footprint we would ask that you only send a box back to us when it is full of insulation.
This is the best solution as we are able to reuse these again and again creating a circular economy of packaging.
Please note that we no longer accept ice packs for return, as from July 2020 our packs will be changing to 100% home-recyclable ice packs. The instructions above are also printed onto the packs.
Download a label click here: https://www.collectplus.yodel.co.uk/ 🌎💚